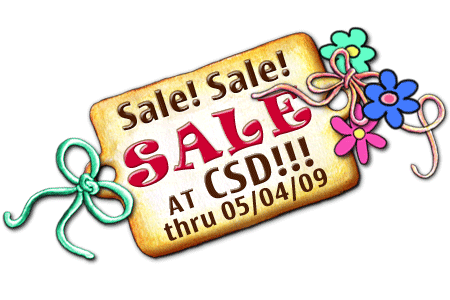 Next weekend is
National Scrapbooking Day
and CSD has a storewide sale!
It's also
hubbies 49th birthday
on the first of May
which is also
International labor day
and his Hebrew birthday date
falls together with I
sraels 61th Independence Day
which is a day off! Yay!
Plus is
Queens Day
on April 30th in the Netherlands...
well it was the Queen moms birthday who died already
but the now-Queen has her birthday in January which is really too cold for celebrations, so they kept it at April 30.
And on May 5th it's
Liberation Day
(WWII) in Holland...
64 years sinse that horrible war ended.
Need more reasons for a celebration sale? :)
So hop over to CSD!
My store is 30% off!